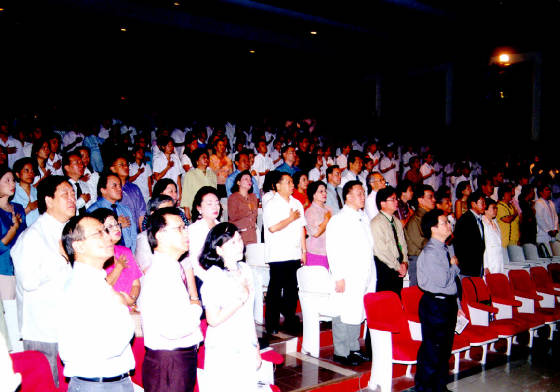 First Pinning Ceremony held at UST Medicine Auditorium. This ceremony was sponsored by USTMAA in cooperation with the Dean of the UST Faculty of Medicine and Surgery Dean Rolando A. Lopez, MD and Medicine Student Council.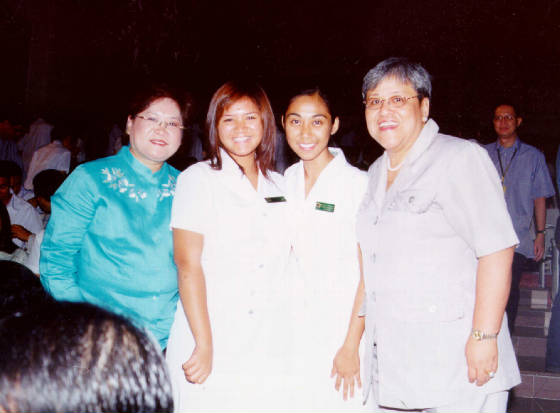 Ditas Cristina D. Decena, MD (USTMAA President) with freshmen students and parents.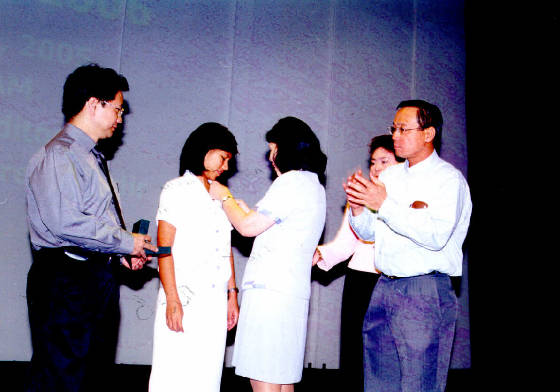 Dean Rolando A. Lopez, MD; Regent Fr. Jerry R. Manlangit, OP; Asst. Dean Josephine M. Lumitao, MD and Cynthia Flores-Fernandez, MD (2005 USTMAA President)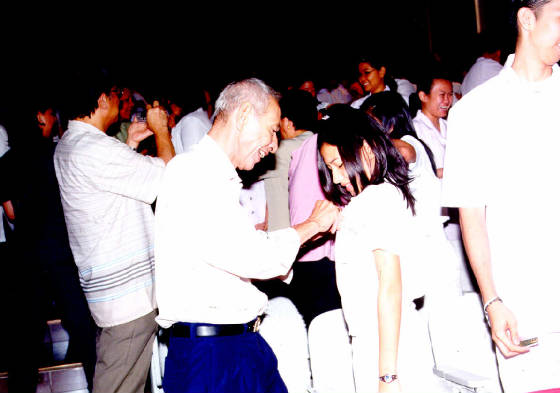 Parents happily pinning their children's nameplate.